#Ourproductportfolio
 Always wanted to visualize how our products look in your home? Join us on a journey on revealing some of our best concept inspirations with our trusted partners of the interior design field! Follow us on Instagram at 
www.instagram.com/simsiangchoon
 to see first hand portfolio showcases!
CITIMAC RENOVATION
This project by Citimac Renovation uses Red for some bold contrast but to good effect. Definitely stands out from the norm.
CITIMAC RENOVATION
This hotel resort looking project is from @Citimac Renovation, one would think that they are on a vacation away from home.
CW YUEN CONSTRUCTION PTE LTD
This clean yet elegant looking project is from @CW Yuen Construction Pte Ltd, using our Sims and Hansa products.
FLIPSIDE DESIGN
This modern contemporary design project is from 
Flipside Design
 bringing modern and practical design into your home.
KIM BUILD CONSTRUCTION PTE LTD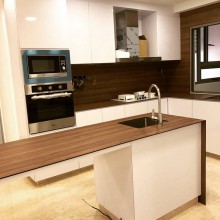 LOBBY BY THE TREE
This second portfolio we have here is from @Lobby by the tree, showcasing a black and white theme for a classic outlook.